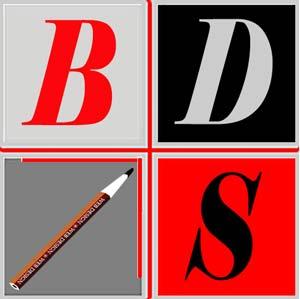 From logo to print
In general: Contact us for all your graphic design and advertising needs - we design it ready for print or we arrange printing as well.
You tell us what you want and we will ask a lot of questions to make sure that we are on the same wave-length and we fully understand the outcome you are after and you fully understand what can be done and how it could be achieved. We will ask you about your needs and ideas - your favourite colors, style examples, anything you might have or seen and liked.
And we will work with you. Copyright may be passed to you on payment.
Select a heading to view the content
SERVICES
Logo design - including as a part of business branding
business branding
logo output for print or web use
print ready, vector and/or optimised for the web
Graphic design for signage
posters - any size
banners - any shape, size or available material
signage - road, shop etc
Graphic design for business essentials - coordinated branding
business cards
letterheads, compliment slips
envelopes
certificates, gift vouchers
branded clothing (T-shirts, hats, caps etc)
Graphic design for marketing and promotion
flyers, stickers, labels, leaflets
post cards, greeting cards, bookmarks
invitations and coordinated printed material
photobook
Graphic design for publications
brochures, magazines, booklets
calendars
book covers (ebook, self covered or dust jacket)
illustrations
formatting for desktop publishing
PROCESSES
First step
After discussing you requirements, we provide you with
an outline of the design for your review and
a quote.
At this phase, both the design and the quote are subject to review and agreement you can change your mind or ask us to change ours..
Second step
Once you are happy with the design, I will request 50% of the agreed amount (non-refundable) as an indication of acceptance of the project and a commitment to paying the outstanding amount on completion.
Additional quotes will be provided in case you request major changes to the accepted design.
Minor adjustments to the design may be made by agreement; such adjustments are limited to three in this stage.
Last step
Completing the artwork and exporting it to you: can be DVD, USB via Dropbox or any other shared storage; formats" vector or raster, print ready or optimised for the web/social media
I will ask you for the remainder of the payment prior to transferring the work to you.
OPTIONS & COSTS
We can arrange printing - printing is at your expense - delivered direct to your address; we work with a range of select businesses to deliver you the artwork as required.
Logo design - from $150
Business essentials - business card to letterhead from $150
Signage - from posters to road signs to awnings to whatever your needs are - please ask for a quote
Publications & promotional material - leflets, booklets, e-books, photo books - please ask for a quote